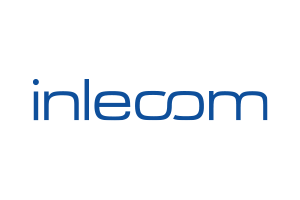 09/03/2023
INLECOM INNOVATION ASTIKI MI KERDOSKOPIKI ETAIREIA (INLE)
INLECOM INNOVATION is a non-profit foundation (SME), based in Athens (Greece), which undertakes innovative research in the areas of information technology and applies it to various verticals, including: raw materials, security, transport/logistics, energy, healthcare, telecoms and other. INLECOM promotes broader adoption and take-up through supporting open architectures and methodological frameworks that are exploited in industry and/or commercialized, and through supporting commercial imperatives such as patent protection, market analyses, feasibility studies and business plans. The research fields of INLECOM INNOVATION range in AI/ML (digital twins, predictive modelling, decision support tools etc.), Distributed Ledgers (smart contracts, digital identities etc.) as well as integration and data assimilation platforms.
Main tasks and responsibilities in the project:
WP5 leader, responsible for the development and validation of a data-driven ML/AI based tool which will predict each individual process of the flowsheet for the recycling of a given spent, waste or off-specification catalyst optimizing user defined parameters.